Custom New & Used Mobile Offices & Modular Buildings
Create Your office with Us
We build beautiful mobile offices by building custom quality buildings built in a controlled environment at a lower cost than site-built buildings.
Design
We work with you to create the best plan
Construction
Modular buildings mean a quick and efficient result.
Interior
We design your new office to your requirements
Structures built in a controlled environment are higher quality with no weather damage to worry about.
We customize structures to any application: office, educational, retail, or commercial.
All of our buildings are designed to meet the needs of each client. 
Each modular is constructed with proven technology.
Buildings are move-in ready when construction is complete.
Modular construction saves you time and money.
Designed For
Your purpose
This 10 x 44 foot modular mobile office was custom built for a local construction company in Grand Rapids, Michigan. The office came with 2 office spaces and a conference room in the middle. See more pictures.
24 x 64 Four Office/Conference room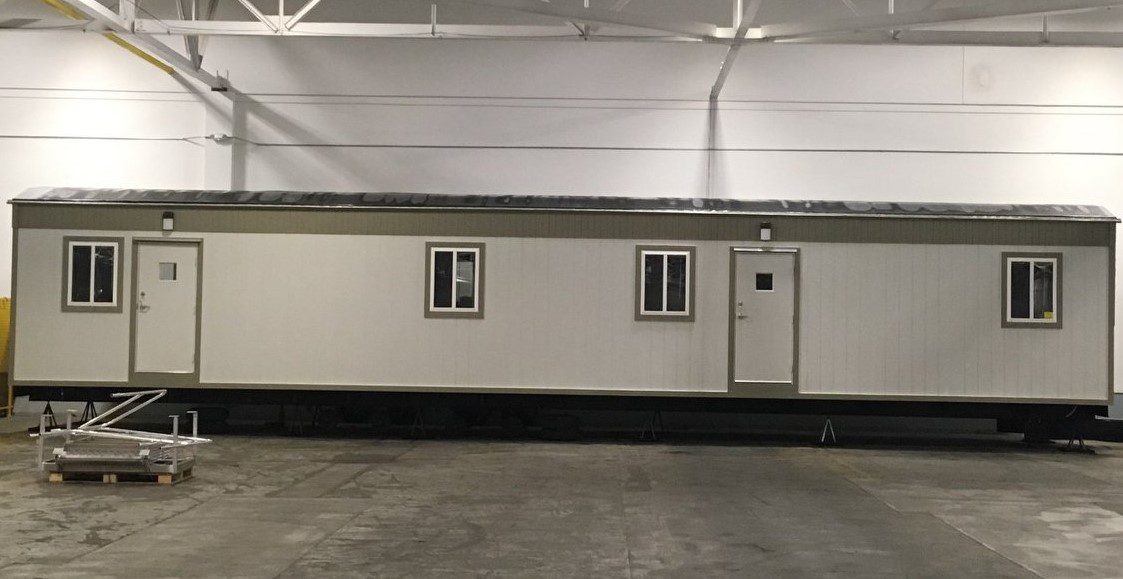 This 24 x 64 quad office mobile modular building was built new. The four 12 x 12 offices surround a central conference room that is perfect for company meetings. Comes with a bathroom and kitchenette. See more pictures.